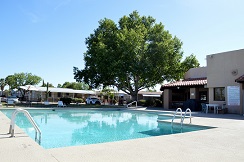 The plants, wall hangings, seasonal décor and friendly staff create a warm and inviting atmosphere. from water aerobics classes and card games to the library and multi-purpose rooms, the luxurious clubhouse offers many amenities for your enjoyment.
Rack 'em up for a friendly game of pool with your neighbor. Enjoy an afternoon game of cards. Take an invigorating water aerobics class. Host a birthday party or a bingo tournament. The possibilities are endless.
But that's not all…the activity board displays all the current happenings. From the upcoming potluck dinner to a social gathering at a local church, the activity board is a handy tool for every resident.
The clubhouse is also the center for news about Pantano Vista, and activities in Tucson and the surrounding areas. The latest community newsletter, photo albums from past events, phone directories and other local information are also available at the clubhouse.
As you can see, the clubhouse is you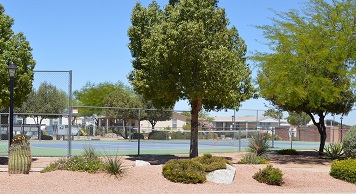 r "one stop spot" for entertainment, fellowship and information.
When visiting Pantano Vista be sure to stop by the clubhouse and say hello. We look forward to meeting you!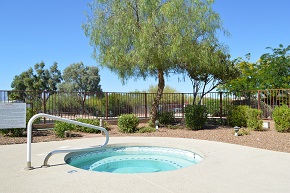 Pantano Vista's many amenities include
• A Gated Community
• Largest lots in the Tucson area
• Lush landscaping
• Wide streets
• Extensive walking and cycling trails throughout the adjacent Sonoran Desert
• Three swimming pools
• Jacuzzi
• Tennis/Pickle Ball courts
• Luxurious clubhouse
• Billiards room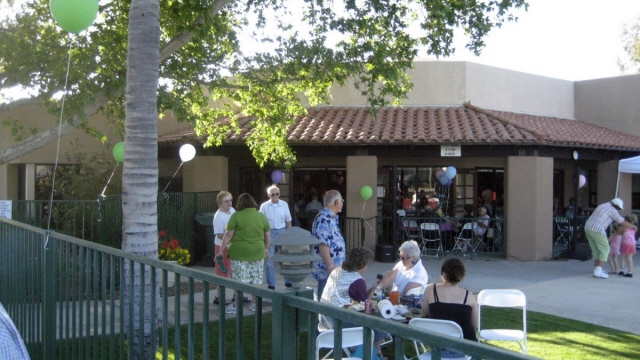 • Library with fireplace
• Holiday and special event parties
• Large meeting rooms
• Cable TV available
• Approved satellite dishes
• Kitchen facilities
• Laundry facilities
• Monitored night entry
• Pet friendly
• RV and boat storage
• Easy access to Saguaro National Park
• Fitness room